The dynamism of technology transformed phones into smartphones and traditional learning into E-learning. Pandemic or not, E-learning has laid a strong foundation for it to continue to grow manifolds. The digital age has ushered in a new era of teaching where we no longer have to be confined to the traditional classroom, with hourglass and clock ticking. Though the charm of entering a class full of students humming to the age-old good morning remains intact but with the advancements in the education sector, the teachers have to admit the teaching ways and methods have transformed beyond the conventional class setup.
With the advent of technology, teachers' jobs are more flexible, exciting and creative than ever. For teachers, E-learning has set a bigger stage to exhibit their teaching skills from the local to the global level. With the Top 5 Online Teaching Apps in India, the world has become the teacher's newfound stage to demonstrate either their subject skills or talents like painting, singing, dancing or any other craft seamlessly and creatively.
Yes, the online teaching apps efficiently cater to the growing demands of online education. Let us glimpse how fast the online education sector is growing.
The E-learning sector is growing more rapidly as its internet base grows at the speed of light. The current base of internet users stands at 370 million sturdy users in India, and it is expected that there will be an addition of more than 500 million new users in the next two years. It implies that the internet penetration will no longer be restricted to urban metro cities but will also spread to Tier-2 and Tier-3 cities, and it is bound to have a positive impact on the E-learning industry.
Some Worthwhile Knowing E-learning Statistics
The global e-learning market is projected to reach $650 billion by 2025.
In 2020 the e-learning market in India was valued at INR 91.41 Bn.
It is expected to reach a value of INR 312.13 Bn by 2026, expanding at a compound annual growth rate (CAGR) of ~17.60% during the 2021 – 2026 period.
Thus it is time for the best Online teaching apps in India to broaden their horizons like never before by getting every teacher on board with them.
Learn About Top 5 Online Teaching Apps in India
In the current situation, online teaching has become popular in India. It is one of the best ways to learn anything from the comfort of your home. Online teaching apps provide great help to deliver seamless learning and online classes.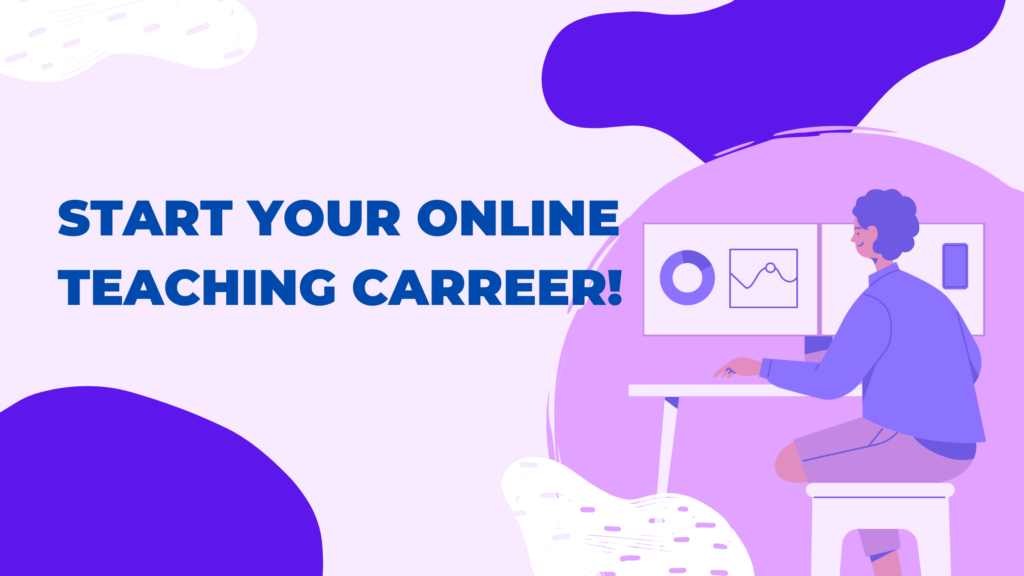 There are many reasons to use online teaching apps. Here are the top reasons:
Mobile apps are convenient- the teachers and the students access them anytime, anywhere. All you need is a smartphone and an internet connection.
Mobile apps are interactive and engaging: The online teaching app keeps users hooked with features like notifications, push messages, and badges.
Mobile teaching apps are personalized: India's top 5 online teaching apps offer a unique user experience tailored to the teacher's needs and preferences.
Mobile teaching apps are efficient: they save time by simplifying complex tasks and processes. Mobile teaching apps are cost-effective and often cheaper to develop and maintain than traditional web applications.
Mobile teaching apps are secure: they offer better data protection than websites, mainly because users access them using their own devices.
Mobile teaching apps are engaging: they provide the platform to build unique experiences that help the teachers engage the students much better and drive effective learning results.
Mobile teaching apps meet user expectations: For E-learning to be effective, teachers and students must experience a seamless experience across all channels, and a well-made app provides the same.
Mobile Apps Help Teachers Stay Well Organized: good mobile teaching apps will help keep teachers track of their tasks and goals. This way, they can better organized and on track with their teaching subjects.
With all these incredible technological advancements and the benefits arising out of them appears a lot of confusion regarding Which app should you be using? What are the differences between them?
Here are the top 5 Online Teaching Apps in India that offer high-quality content, interactive features, personalized learning experiences, and much more.
1) Kahoot App
Keeping student interest levels is both a challenge and a requirement when teaching in the online spectrum. Kahoot is an exciting app that helps teachers include educational games to break the monotony that may start to be set up in an online class.
Prime Features of Kahoot App
A few minutes is all it takes to create student-oriented games easily.
The gameplay feature is fantastic, with multiple ways to conduct and play various kinds of games.
Get reports of the class progress with actionable insights.
2) TeacherKit App
The teacher kit teaching app is an excellent tool for teachers. It provides various features that make it easy to use and helps teachers improve their teaching skills.
Prime Features of TeacherKit
Allows teachers to create and manage their classes, assignments, and students in one place.
The app includes a grade book, student performance tracking, and parent communication tools.
It includes features such as a class list, a calendar, and a to-do list.
It also allows teachers to share resources with other teachers.
3) Edumatica App
Edumatica is an online teaching app that is quickly gaining popularity in India. The app offers a wide range of features and benefits, making it an excellent choice for students and teachers.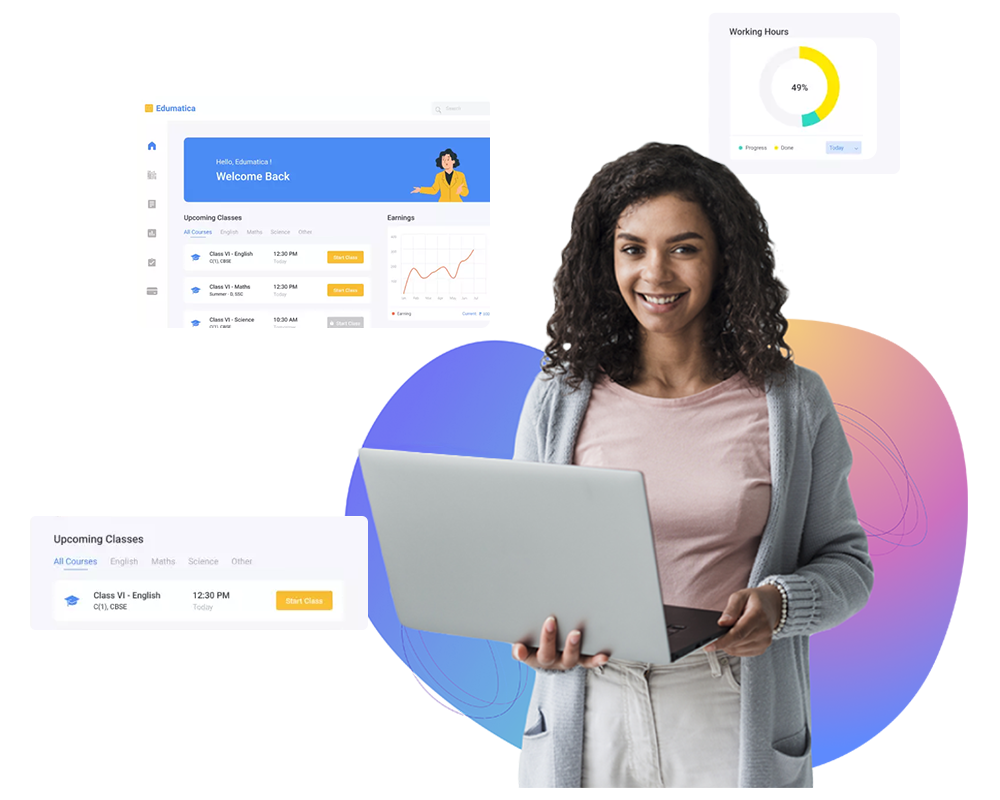 Prime Features of Edumatica
Edumatica offers a wide range of courses that cater to different needs and interests. There is something for everyone on Edumatica.
The courses on Edumatica are designed by experts and are updated regularly to keep pace with the latest developments in the field of education.
Edumatica provides a personalized learning experience for each student. The app adapts to each student's needs and abilities and offers customized content and tasks.
Edumatica offers many features that make it the ideal choice for online education. These include real-time monitoring, progress tracking, and support from expert tutors.
Edumatica also provides several unique features that make it stand out from other online teaching apps. For instance, Edumatica offers a live chat feature that allows students and teachers to interact in real-time, which is perfect for Indian students who are often shy or hesitant to ask questions in class.
4) Schoology App
Schoology is a new online teaching app quickly becoming popular among educators.Prime Features of Schoology
Schoology's interface is user-friendly and easy to navigate.
Schoology supports various content types, including text, audio, video, and more.
Schoology's robust course management tools make it easy to manage your online courses.
Schoology's built-in community features allow you to connect with other educators, students, and parents worldwide.
5) Learning Radius
The Learning Radius Online Teaching App is designed to help educators manage their classrooms and instructional materials more effectively.
Prime Features of Learning Radius
A built-in grade book that makes it easy to track student progress.
A messaging system that allows educators to communicate with parents and guardians.
A library of high-quality instructional resources.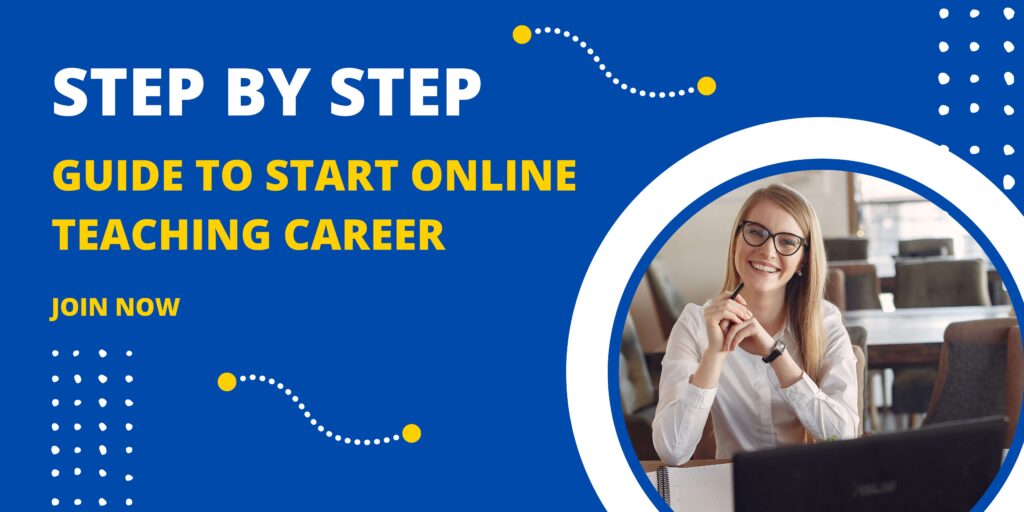 The Take-Away
In a country with over 1.3 billion people, it's no surprise that the education market in India is booming. And with the rise of mobile devices and internet connectivity, more and more students are turning to online teaching apps to get ahead. Online teaching apps are a great way to improve the quality of education in India. They provide access to high-quality content and instructors and are much more affordable than traditional educational methods. In addition, online teaching apps offer a flexible learning experience, which is perfect for busy students. It is the teacher's time to pick any of India's Top 5 Online Teaching Apps.