On a mission to digitise education in India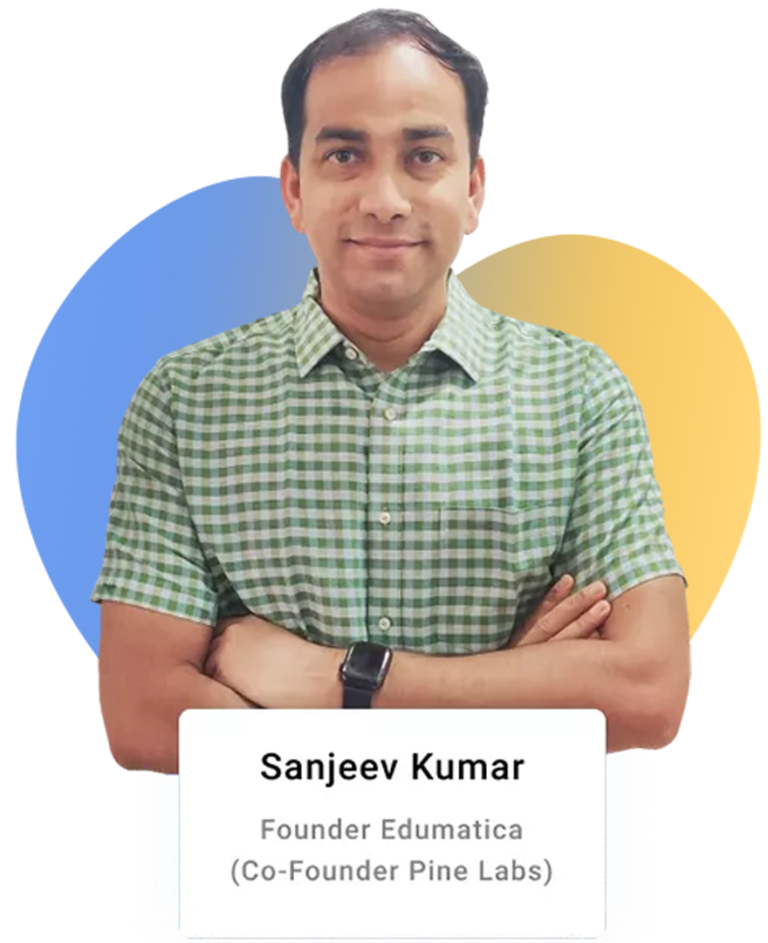 We're on a mission to expand the
Sanjeev is the Founder of Edumatica. He has been Co-Founder and ex-CTO of one of the largest unicorn Fin-tech, Pine Labs. He carries a massive experience of 19+ years in the Software Industry and has made a marking contribution in the Fintech world. 
Sanjeev holds B.Tech degree from IIT Kharagpur. He has been the Architect of two largest solutions in the country which changed the way the Gas Stations were automated and the way Credit/Debit Transactions happened. Both these solutions are in production over the period of last one decade. He has immense expertise in handling high performance/secure, complex backend application/database servers along with cryptographic servers. Taking a holistic approach encompassing technology, hardware, software, security and balancing these with business has been his hallmark. He is having first-hand experience of designing, developing and deploying these scalable systems. The payment systems designed and developed by him are changing the payment landscape in India, South East Asia and Middle East. 
After getting seasoned with the diverse exposure now he aims to contribute to the educational sector by providing an EdTech platform that can serve as a one-spot unified solution for all academic aspects in the Online Education. With this vision, Edumatica has come into existence. His aim is to help out teachers and students in making their experience of Online Teaching and Learning simpler, comprehensive, effective and above all secure.
Excellent User Experience
Our users are central to what we do, so we try to make the experience as pleasant as possible.
Bettering Ourselves
We are dedicated to becoming better than we were before. We display this dedication through our performance.
Inclusive & Diverse
We work in an inclusive and diverse culture. It's an open-minded space where teams are acknowledged for their skills.
Respect Everyone
We do our very best to respect everyone we interact with, ensuring that we provide the highest quality results.
End to End Responsibility
We are responsible to all of our customers and operate with honesty and integrity.
Powered by an
incredible community