Every college deals with a multitude of data and information almost daily. Processing such vast data effectively requires specifically designed resources. Colleges are always looking for ways to save money and time, which leads to an overall increase in the college's efficiency.
One perfect way to do this is by using ERP software. Many colleges and universities are implementing Enterprise Resource Planning (ERP) software to help them manage their finances, track student data, and simplify administrative processes.
Key Features of College ERP
There is no one-size-fits-all answer to this question, as the needs and requirements of different colleges will vary. However, many colleges need an ERP system with all the essential financial, human resources, procurement, information systems, and customer relationship management applications. Let us discuss some of the must-have features for your college ERP that you get with Edumatica.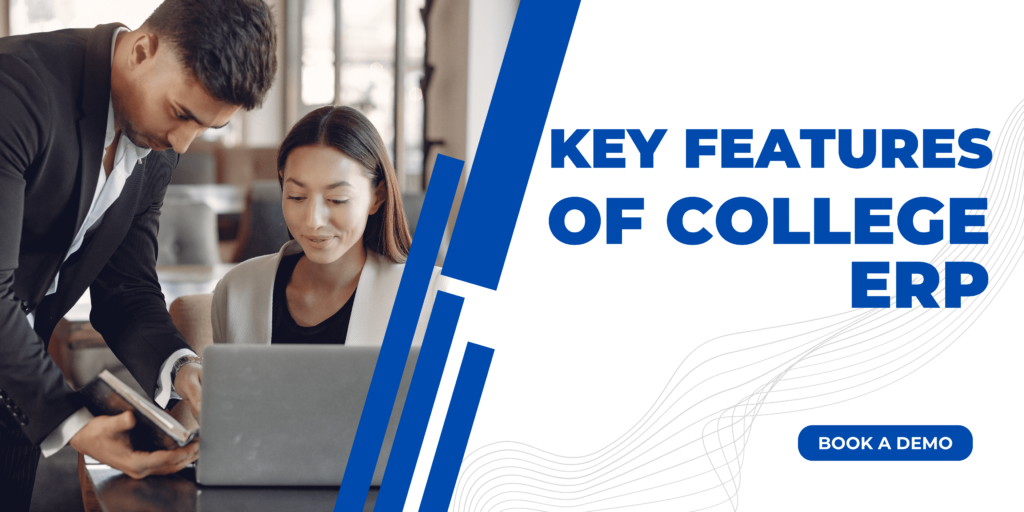 1) Fees Management and Accounting
One of the biggest challenges that colleges face is the collection of fees. With Edumatica, you can automate student fee management and accounting tasks, making them more accessible and faster to execute. Some of the features of our ERP system include:
Automated Fee billing
Fee tracking
Accounting and financial reporting
Student records management
2) Library Management
Libraries offer students access to various materials, including books, magazines, and journals. To keep the library stocked with the latest titles, librarians rely on a quality ERP system. Our ERP software provides its users with an outstanding feature, Library Management.
Its salient features are:
Track inventory and manage it efficiently.
Manage circulation data and keep track of fines and other penalties.
Automate many of the tasks that are currently performed manually by librarians.
Track circulation statistics, manage book loans and withdrawals, and track due dates.
3) Attendance Management
There are many advantages to using a powered ERP for college attendance management. Its primary benefits are:
Automated attendance processes reduce the time teachers spend on paperwork and processing.
It helps to identify any early warning signs of student absenteeism. The college authorities can use this information to make adjustments to school policies or even provide financial aid in cases of absences.
Overall, an ERP for college attendance management is a valuable tool that colleges should consider implementing.
4) Exam Management
There are many benefits to using an ERP system for college exams.
It can streamline the process by reducing students' time on each exam. Second, it helps teachers keep track of student progress and ensure they meet all the requirements for their degree.
Third, it can provide a secure platform for administering exams, which will help to avoid cheating.
Finally, a robust ERP system can help colleges manage resources by tracking students' course enrollment, engagement, and completion.
5) Time Table Management
The advantages of using an ERP system for timetable management are manifold. Some of its significant advantages are:
First, it can help to improve organizational efficiency. Time tables with Edumatica can now be created and managed with ease.
It helps to organize the schedules that suit both: teachers and students and avoid overlapping schedules.
It helps to streamline the process of managing schedules and to make changes.
6) Staff Management
There are many advantages to using an ERP system for managing staff. Lets us have an overview of a few benefits:
Staff members can be automatically tracked and logged into the system, so there is always a record of their activity.
Its primary benefit is to track employee performance data. This information can help managers identify areas of improvement and make better decisions about hiring and firing.
It helps colleges maintain accurate records and improve communication with their employees.