The Indian education system is one of the largest in the world and caters to over 250 million students. It is a system that is both exciting and challenging, with various opportunities for students to get involved and for the administrative authorities to make multiple processes seamless. Among the diverse challenges faced by educational institutions, the most crucial one is managing the admissions by the institutions. 
Every year, colleges witness a massive influx of students, making the manual admission process challenging and almost impossible to manage. Here comes the indispensability of online college admission software, which is the need of the hour.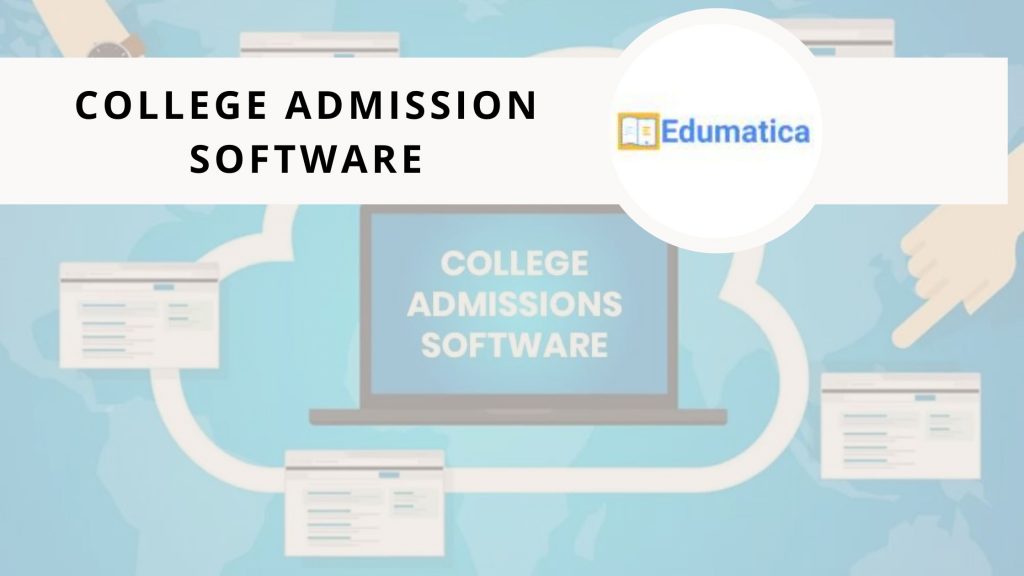 What Is The Need For College Admission Software?
P.S: With the increase in the number of students seeking admission to academic institutions such as schools, colleges, and universities, the management of the admission process is becoming complex. Manually, it has become difficult to conduct the process accurately and on time. The management of data at different levels has become cumbersome. Hence, the demand for admission management software is increasing. The admission management software market is expected to record a CAGR of about 10.15% during the forecast period of 2021 – 2026. The market is driven by various factors, such as the need for efficient and automated admission processes, rising competition among academic institutions, and the need to manage large amounts of data.
Before we dive into what benefits your college can have with the Online College Admission System, let us ask you a few questions. 
Have you noticed that your prospective college applicants are applying to other colleges?
Is tracking admission enquiries becoming a daily challenge?
Do marketing strategies fail to get you reasonable admission inquiries?
Do you see a dip in the actual admission no.s?
Is your admin staff complaining about the manual admission process?
If you get yes to one or all, it is time to get a comprehensive Online College Admission System/Software today.
Here are the top reasons why you need to have College Admission Software
Aim To Create A Streamlined Admission Process
Every college has its admission process. Some colleges may have an elaborative process, and some may have a simplified one. For your college admissions, it is essential to have an Online College Admission System that helps you establish your admission process in the digital spectrum.
Online admission software can help track and evaluate applications, saving time and energy for both admissions counselors and applicants. By automating some of the admission processes, online admission software can help make the experience more streamlined and user-friendly for everyone involved.
Managing Enquiries Seamlessly For Better Enrollment Rate
After applying or registering on the college website, prospective students often wait for communication through the college's end. The college often needs to improve in timely communication as there are gaps in the manual admission process. All of it will vanish with comprehensive College Admission Software. How?
It will track and manage all of the various inquiries that come in. 
It will help the admission team ensure that every inquiry is responded to promptly and efficiently. 
The comprehensive College Admission Software can also help you automate some tasks associated with managing admission inquiries, such as sending out emails and reminders.
With effective communication at the enrollment stage, the students will be keen to prefer your college over others and give you a positive admission rate. 
Real-time Status Tracking
It's official – now that the prospective students have completed the registration process for their dream college! But what comes next? How do you help the students stay on track and ensure that their application moves smoothly? The answer is simple: by providing your students with good online admission software where they can view the status of their application in real-time. This way, the students will always know what's going on with their application and can make sure that everything is on track.
Better Applicant Evaluation
Every college desires the most fitting candidates, and with College Admission Software, it gets easier. 
There's no doubt that the college admissions process is becoming more and more competitive. With so many qualified applicants vying for a limited number of spots, colleges are looking for an edge in the evaluation process.
Colleges are trying to level the playing field by using online admission software. This type of software allows colleges to collect and track data on applicants in a central location. All the information in one place will enable admissions officers to compare and contrast applicants easily.
What's even better is that colleges can customize good online admission software to fit the specific needs of each college. That means that colleges can tailor the evaluation process to their exceptional standards.