With today's technological advances, more and more educational institutions are turning to online examination software systems to help streamline their operations. An online examination system is a computer-based application that allows users to take exams and quizzes online.
Universities and colleges often use this system to offer distance learning courses. An online examination system allows students to log in and take their exams anytime and anywhere. This type of flexibility is ideal for busy students who may not be able to make it to a physical classroom.
There is no doubt that online examination systems are becoming increasingly popular in today's education. Such online examination systems have many advantages, including allowing students to take exams anywhere in the world. Furthermore, online examination systems can also help to reduce cheating and plagiarism.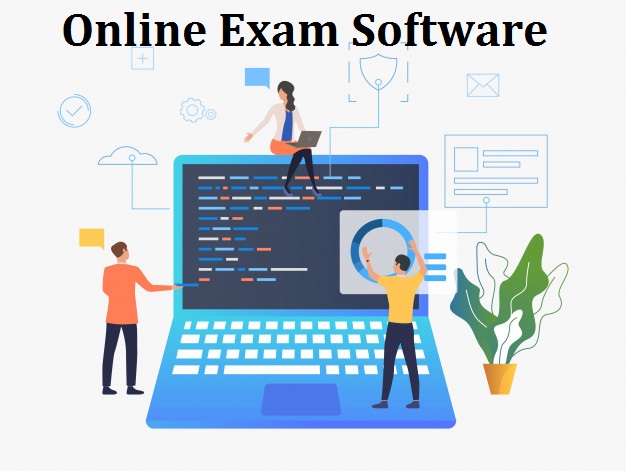 Need Of Growing Demand For Online Examination Software
As the world progresses, so does the need for more efficient and convenient ways of doing things. The education sector is growing rapidly. Online examination software from Edumatica can benefit students and teachers alike. Here are Edumatica's Online Examination System Benefits and Features.
Features Of Edumatica's Online Examination Software
Create and customise any kind of questionnaire
Edumatica's online examination software is perfect for creating and customising any questionnaire. With Edumatica, you can easily create questions, add images or videos, and set up your grading system. You can also customise the look and feel of your questionnaire to match your brand or style. Plus, Edumatica's online examination software is built to work with all major browsers and mobile devices, so you can reach your audience no matter where they are.
Easy sharing of question papers with a particular group
Edumatica's online examination software makes it easy to share question papers with a particular group. This makes it convenient for students preparing for exams and needing to access the same material. The software also allows users to create and manage their groups, making it easy to track who is in which group.
Supports various types of exam pattern
Edumatica's online examination software is designed to support various types of exam patterns. Whether you're looking for a traditional multiple-choice format or something more innovative, like essay questions or case studies, our software can accommodate your needs. Plus, with the salient grading and reporting features, you can easily track and assess student performance. So why wait? Get started today and see how Edumatica can help you take your online examination system for colleges to the next level!
Thanks to Edumaticas digital examination software, live reporting is now possible! It means that you can get real-time feedback on your student's performance, which can be extremely useful in identifying areas of improvement.
The best thing about this new feature is that it is user-friendly and easy to use. Log into your account, select the "live reporting" option, and choose the class or classes you wish to receive reports for. You can also specify the period you would like to receive reports.
Once you have chosen the relevant settings, simply sit back and wait for the reports! You can view them anytime, and they will automatically update as new data comes in. This makes it easy to keep track of your student's progress and identify areas where they may need extra help.

Edumatica's online examination software makes it easy to administer proctor exams. The software provides a secure online environment for taking exams and managing exam data. Edumatica's online examination software is flexible and scalable, making it ideal for organisations of all sizes.
Edumatica's online examination software is highly secure, making it the perfect platform for online exams. With Edumatica, you can be sure that your exam will be safe from cheating or tampering.
Benefits Of Edumatica's Online Examination Software
Cost-Effectiveness
Edumatica's online examination software is cost-efficient for a variety of reasons:
It allows you to create and administer exams without purchasing paper or other materials.
An unlimited number of people can use it, so you don't have to worry about paying for more licenses as your business grows.
It's easy to use, so you won't need to spend money on training or support.
A 100% satisfaction guarantee backs it, so you can be sure that you're getting a quality product.
Flexibility for Candidates
Edumatica's online examination software is flexible for candidates in several ways.
First, it allows candidates to take the exam at their own pace. They can start and stop the exam as needed and retake it if they don't pass it the first time.
Second, the software is compatible with various devices so that candidates can take the exam on their computer, tablet, or smartphone.
Easy for Candidates to Use
Edumatica's online examination software is designed to be easy for candidates. The web-based software so that candidates can access it from any internet-connected device. The interface is simple and user-friendly, with all the information a candidate needs to be displayed. Candidates can easily navigate between questions and review their answers before submitting them. The software is also highly secure, ensuring only authorised users can access it.
Maintaining the Integrity of the Exam
Edumatica's online examination software is designed to maintain the integrity of the exam by ensuring that all questions are fair and unbiased. The software also provides that all test takers have an equal opportunity to complete the exam. To do this, Edumatica uses various questions, including multiple-choice, essay, and fill-in-the-blank.
Efficiency in terms of time & money
Edumatica's online examination software is an efficient way to save time and money for both students and teachers. The software allows students to take their exams online, saving the teacher time by not having to grade the exam in person. In addition, the online format of the exam eliminates the need for paper and pencils, which can save money for the school administration.
Environmentally Friendly
Edumatica's online examination system software is Environmentally Friendly because it helps reduce paper waste. By using our software, students can take their exams online without needing paper. This helps to save trees and reduces the amount of paper waste that ends up in landfills. In addition, the cloud-based system reduces the carbon footprint by using less energy than traditional systems.
The Takeaway:
Edumatica, the competent online examination software, is needed to streamline and automate the traditional exam. It can help reduce the time required to conduct examinations and their cost. In addition, it can also provide a more secure environment for storing and managing examination data. Book a demo now to know more.
Contact our team today and witness how it can dynamically benefit your college's online examination system.