Support. Sales. Marketing
Before we understand the benefits of CRM software for higher education, we must know what CRM software is. CRM systems/software for colleges are designed strategically to help manage and streamline the college's counselling and admission process.
By tracking potential students from initial contact through enrollment, CRM software can provide valuable insights into which marketing campaigns are most effective, what type of students are most likely to enrol, and where improvements can be made in the current admission process. 
In addition, CRM systems can automate many of the tasks associated with recruiting, such as sending out information packets and following up with prospective students. By using CRM software, colleges can save time and money while improving their chances of enrolling top students.
Why Is CRM Software For College A Must?
If your higher education institution is like most, managing communications with different audiences can be a real challenge. There are so many people to keep track of, and ensuring everyone gets the information they need promptly can be challenging. But thankfully, there's a solution: CRM Software For College.
CRM systems are software applications that help you automate and manage communications with all the different people in your institution's community, from prospective students to current employees to alumni.
All customer information – such as the lead's or customer's name, gender, educational background, telephone number, email address, marketing materials, social media interactions, and other relevant data – is compiled into a single database. It makes it much easier to access the information you need and to personalise and customise messages for each student. Plus, the CRM system tracks every interaction with the " prospective student", so you have everything in one place.
In other words, CRM systems make your life a lot easier by helping you keep track of everyone in the college community and ensuring that they're getting all the information in one place as and when they need it. So if you're looking for a way to streamline communications and simplify your life, then CRM software for higher education is worth considering.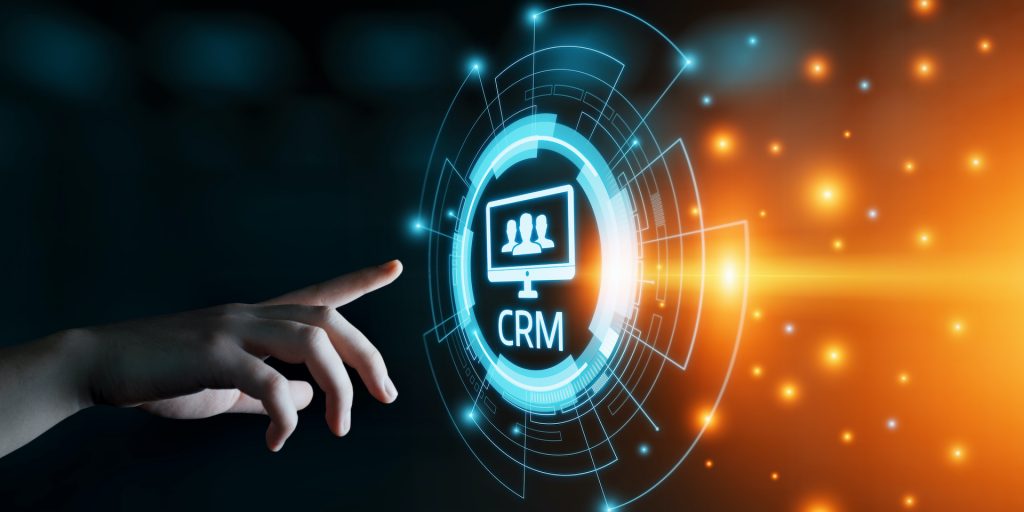 The use of CRM in colleges is expected to grow significantly in the next few years. By 2023, it is estimated that nearly 60% of all colleges and universities will be using some form of CRM system. Several factors are driving this growth:
Colleges must effectively manage their relationships with students, parents, and teachers.
And the growing popularity of cloud-based solutions.
CRM systems offer several benefits for colleges looking to improve their operations and communication with key audiences. Here are some of the help:
Streamlining Processes & Reduction Of Costs
CRM Software for higher education and colleges can help reduce the cost of expenses in several ways. 
First, a CRM can help businesses save time and money on data entry and other manual tasks by automating the tracking and managing of customer data. 
Additionally, a CRM can help businesses keep track of customer interactions and activity, which are used to identify opportunities for cost savings.
Finally, a CRM can help businesses manage their marketing efforts more effectively, leading to lower campaign planning and execution costs.
Better Control & Management
CRM software designed for higher education institutions helps the college administration better control their employees by tracking employee communications and performance. 
This allows managers to identify and address issues early before they become serious problems.
Additionally, CRM software can help managers motivate their employees by providing feedback on their performance.
Enhanced Client/ Prospective Student Interaction
Colleges or any educational institution that uses a CRM see increased customer loyalty. Why?
CRM helps colleges keep track of all their interactions with the prospective students and their parents over phone calls, emails, and social media interactions. 
This information allows colleges to identify patterns and trends among their customers. And when colleges know what their customers want and need, they can provide better service, which leads to increased customer loyalty. Colleges with the use of CRM software get to know exactly what kind of strategies to apply for effective results.
Attracting Prospective Students With Better Price/Quality Ratio
Using a CRM system can help colleges track and increase the number of potential clients. By monitoring the interactions between staff and potential students, colleges can identify which students are most interested in enrolling. This information helps the sales department to target with apt marketing efforts and increase the chances of successfully enrolling those students.
In addition, by keeping track of potential students throughout their college search process, colleges can better understand what factors influence their decision-making and tailor their recruitment efforts accordingly for the coming sessions.
Ultimately, using a CRM system can help colleges to improve their enrollment numbers by better understanding and targeting their potential students.
Get Chronological Order Of MIS Analytics Report
A college's decision to use CRM software is usually based on the fact that they want to improve their Relevant And Visual MIS Analytics Reports.
It is because a CRM system can track and store data about student interactions, behaviors, and preferences. 
These reports decide how to improve the student experience or target marketing efforts.
Additionally, visual MIS analytics reports aid in communicating information to stakeholders in an easily understandable format.
The Gist:
There's no doubt that CRM software can be a major asset for colleges and universities. By automating and streamlining tasks like marketing and admissions, CRM software can help colleges save time and money while improving their overall performance.
In addition, CRM software can help colleges better understand and connect with their students, which is essential in today's competitive market. While installing good CRM software like Edumatica for college requires some initial investment. Still, the long-term benefits are clear and make it an essential tool for any college looking to stay ahead of the curve.